3 Web Analytic Metrics for Busy People like You
Web analytics is an area of our business that we know is important.
Yet at the same time, many of us find that checking our analytics data tends to be the last thing that gets done. We blame this on the bustle of our business and how the quick pace of our society has been ingrained into our work ethos.
In web analytics, there are many metrics that can be measured, tracked and compared. However, for a busy person, like you, you may find that you do not have the time to look through all of these metrics.
Here are three web analytic metrics that you should pay attention to even if you lack the time.
Blogger Outreach The Right Way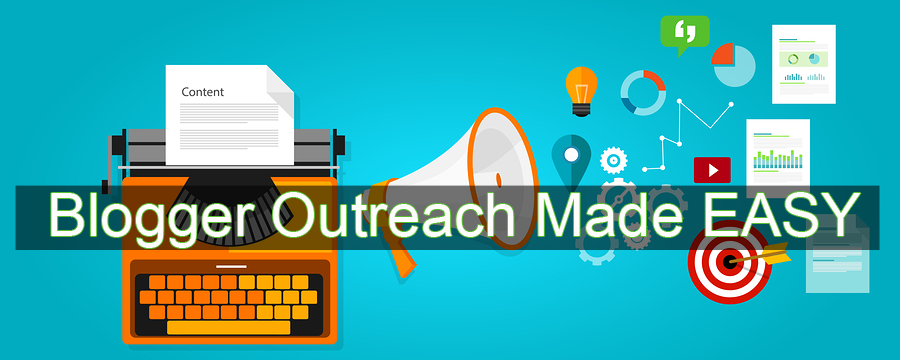 If you are like me trying to expand your outreach but have been hitting the wall …. this will help you. Seven pointers making sure you hit the nail on the head when it comes to outreach, no more guessing ……
Ever struggled to find resources for blogger outreach? We have gathered some of the best resources from the web, some are my favorite and have help me to aviod the pitfalls of failure. I am sure it will help you too.
No time to read this Definitive Blogger Outreach Guide, no worries …. take a quick look at the step by step breakdown below
Continue Reading
13 Practical Ecommerce Content Marketing Ideas You can Get Started on Today
Most people that own ecommerce website would view content marketing efforts as redundant.
However, that is far from true.
Content marketing has many benefits, even for an ecommerce site
For one, content marketing efforts allows you to be more searchable. By writing articles related to your niche, you are able to introduce new visitors to your website.
Not only does it make you more searchable, it also gives visitors a reason to return to your site. Because let's face it, not everybody that comes to your site is ready to make a purchase.
If you fail to make the allowance for such visitors, you risk letting them slipping through your fingertips.
Continue Reading
18 Expert Content Marketers Share their Top 3 Tips

When you are new to something, all you want are tips. Tips to help you succeed, tips to get better results, tips to point you to the right direction – tips, tips, tips!
Well, fortunately you are a new content marketer living in the age of search engines. Take a look around – there are content marketing tips everywhere. Typing in "content marketing tips" into Google's search bar alone will get you about 29,800,000 results
Is this therefore a victory? Well… yes. But you may have to spend a lot of time going through them, and time you hath not.
So I went to the field, brought together content marketing experts like Bill Acholla and asked them one simple question:
"What are your top three tips to new content marketers?"
And the tips I got were nothing short of amazing, 54 tips from 18 experts. Check them out!