WHAT IS GOOGLE ADWORDS?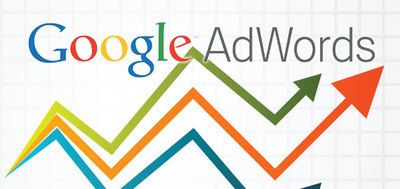 Google AdWords is a "pay per click" advertising platform that allows you to advertise your products and services on the Google Search Network in the form of banners and text ads related to your website.
One key benefit is that you are only paying when users click on your ads, making this extremely cost-effective and targeted. You can put a cap on your AdWords campaign spending by setting a pre-determined daily budget. It is highly cost effective and focused – you are not charged by how many people viewed your ad, rather by how many people responded to it.
Unlike SEO, Google AdWords allows you to experiment with various keywords and their variances without worrying about increasing cost, since you are only charged when your ad is being clicked. You can also test these words on scheduled periods such as weekends or evenings, promoting specific services or products. AdWords opens up a whole new dimension of online marketing.
Instead of charging you a commission based on ad spend, we charge a flat monthly fee to manage your campaigns. This way, there is no conflict in how we manage your advertising budget, as we do not earn any commission by making you spent more.
3 Ways to Run a Successful AdWords Campaign
Keywords – This is the most important factor, but also the weakest link in most campaigns. We often see campaigns stuffed with many keywords in the same ad group – this sort of keyword management is bad as there is no focus. Over a period of time you may not even remember why these words are selected in the first place.
Adwords CopyWriting – With so many ads similar offerings to your business, writing a compelling ad with a limited number of words may be the toughest challenge. Good copywriting should present a clear value proposition, and not just use price as the reason for buying from you.
Landing page – Often, we see campaigns using product or service pages as the landing page. If you are using these pages, check to see if they have a consistent message with your advertisement, otherwise many visitors will leave quickly due to a lack of relevant content.