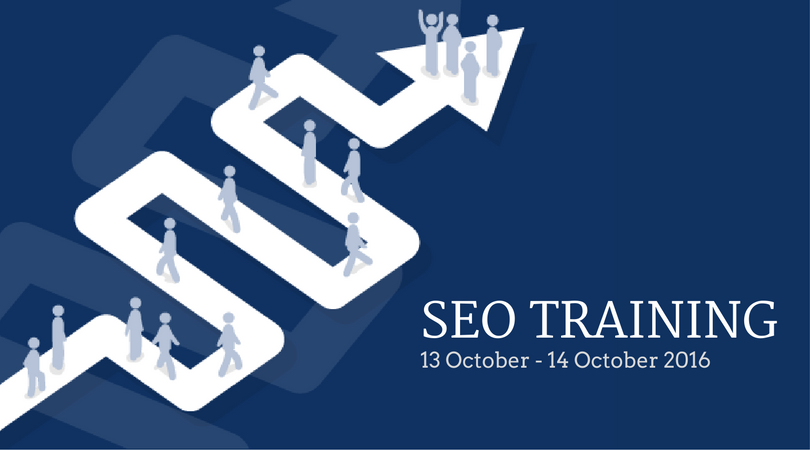 Search Engine Optimisation (SEO) Training
Five Reasons why train with us?
1. real SEO agency implementation
Our 2-days intensive SEO training will show you firsthand how as a SEO agency we attain the coveted top spot for our clients. Today, being successful in digital marketing goes beyond ranking first on the result page, it is also about driving quality traffic to your site.
2. Learn updated tactics
Our face-to-face training is designed to offer detailed insights on the subject. You will learn the different aspects of organic ranking and what you can do to improve them. Our course content is updated regularly to align with the latest changes in the SEO landscape.
3. Learn industry tools
Lab sessions allow you to experience firsthand what tools used by SEO agency, and how best practices are applied. A detailed step-by-step is given for each process, providing insight to how agencies would execute them. Our trainers will answer your questions with real life answers and offer practical solutions to your problems. We will also be addressing certain myths that surround SEO.
4. Post Training Support
As an agency we understand the complexity of running SEO campaigns, and working independently can be daunting and stressful. Not to worry, we will hand hold you for six months with monthly phone consultation to answer any of your problems; if no problem with your campaign we simply love to touch base and chat.
5. Never stop learning
Modern SEO is always evolving: new algorithms, guidelines, tool enhancements etc, our bi-monthly newsletter will keep you updated on these important happenings so you can be effective optimizing your site. The newsletter will be a time saver especially when you need extra time for other tasks.
$800 – 2 DAYS result driven training to get top ranking
---
what our training can do for your website
1. Better Ranking More visitors
Improve ranking means more chances to be found by your prospects. Getting more visitors to your site is the utmost purpose of SEO, without audiences your website remain unchanged. Our trainers will show you how to get TOP ranking by having a sound link building strategy. Links are important as this is the no. 1 factor that ranks website.
2. Connect with visitors
Profitable keywords or search queries connect you to your audiences, this is the building block of good SEO. With millions of searches per day finding such gems is never an easy task; no worries, we will help you understand the correct tools and how to use them making the process doable.
3. nurture and grow your visitors
Reaching the top of the search result is just the first step, having more visitors and nurturing them means more conversion opportunities. Learning to build a long term link strategy is important for increasing trust with search engine to show more results relating to your niche.
4. convert your visitors
Conversion is the dream of every site owner, this is where content optimization is crucial not only to have better ranking but for conversion success as well. Content that is developed with profitable keywords usually communicates more effectively as there is a common topic or focus with your visitors. This in turn promote trust which will lead to conversion.
2 days intensive SEO training $800 and see results
---
Learning Outcomes:
Understand ranking signals
Learn to check Google penalty
Learn setting up a SEO audit
Learn keyword research
Learn website content optimisation
Learn building trust with Google
Develop a KPI measuring plan
Learn citations & local searches
---
Course Outline
Day One
Lesson 1: Introduction to SEO
– What is SEO
– The benefits of SEO compare to other marketing
– Is SEO for everybody?
– Common terminology for SEO
Lesson 2: Why Google
– Ranking factors for Google
– Google algorithm updates
– How to check for penalty
Lesson 3: Website audit
– Tools to perform an audit
– Key audit factors
– Google Webmaster set up
– Google Analytics set up
Lesson 4: Keyword research
– Tools to use
– Most relevant information for keyword data
– How to identify relevant keywords
– How to use Google Keyword Planner
– Understanding trend

Day two
Lesson 5: On page optimization
– Use of meta tags
– Main body content
– Keyword density
– Site structure
– Page load speed
Lesson 6: Off page optimization
– Types of incoming links
– Value of each type of link
– Good links vs bad links
– Anchor text & keyword diversification
– How to check for backlinks
– How to get links
Lesson 7: Tracking KPIs
– Tools to use
– Understanding analytics data
– Usability and conversion
– The effect of social media
Lesson 8: Local SEO
– Key factors to rank well locally
– Citations and how to obtain them

Course outline may differ on actual training due to updates
Join the Oct 13 & 14 SEO class now $800 GET TOP RANKING