Water is like Sales Leads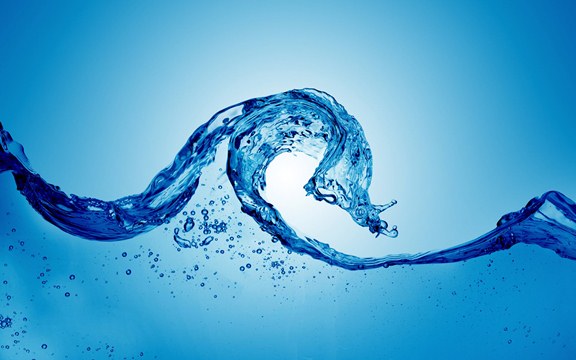 When was the last time you had a drink?
Sales leads are like water for the body, the lack of it can cause our bodies to malfunction or even death. You can be the best sales person but without a lead you are not going to close the deal. Getting sales lead is what we call lead generation or lead prospecting. Top sales professional will tell you this is important, but often neglected. Reason is simple, it is plenty of hard and consistent work. Like gold prospecting, you excavate tons of rock but it produces a few grams of gold – that is hard work, and they do it 24/7
Don't just have a sales lead – have a Hot Lead
Every day your potential customers are searching for services or products to meet their needs. When your tap is leaking, what would you do? Look for a plumber to fix it, or buy a new tap to replace it. You could be Googling, looking through the classified ads, asking friends etc. When you find the correct match, you would call them or drop by at their store – this is inbound sales leads, and I call them HOT LEADS. Hot leads are those reaching out to your services rather you trying to find and connect with them.
3 Ways To Get Hot Leads
Draw the crowd, Google Adwords
Find the crowd, be there
Teach the Crowd, be the expert
1. Draw the crowd, Google Adwords

Your storefront would be the best connection point. With thousands using Google to search for info, Google adwords probably would be the fastest way to attract and connect with customers (note: I say fastest, and not the best). Put up an ad and within 6 hours you can be on the first page of Google. Although you may have heard that many small businesses blew it on adwords, this isn't true, most failed because of poor understanding and management.
Google adwords is a simple tool to use, not exactly rocket science, but to use it well it will need time and some marketing skills. Most small businesses lack time to monitor, interpret monthly data and statistic, and optimized the campaign regularly. My suggestion would be to engage a consultant to take care of this for you; when your car needs an oil change I am sure you send it to the auto shop even if you can change it, coz you focus what you do best …. So it is with adwords.
In selecting a consultant take one that charges you on work done rather than ad spend. Charging a retainer on ad spend often leads to conflict of interest, as the consultant many tend to encourage you to spend more. Although most consultants provide monthly reports, few offer clear executive summary to help you make a good decision. Ask for a copy of their sample report before signing up
2. Find the crowd, be there
Every week in Singapore you can always find exhibitions, free workshop and paid seminars, be there and do some networking. Just remember don't try to sell when networking, this often put your potential prospect off, they see through your intention …. Instead focus on building relationship, spend time interacting, listen to them. Ask them about their business, what pain point are they experiencing. Listen attentively; put their interest before your sales agenda.
Prepare an interesting opening, I sometime introduce myself as the "Hot Potato Salesman", most would asked what in the world is that. I share a little what I do to get hot sales lead, and then turn the focus to them. Lastly, within 24 hours follow through with a thank you email, and invite them to visit your website, or social media site .
Sample of my email:

Hi XXX,
Thanks for taking time to connect at yesterday's marketing seminar. Your valuable sharing has given insight how I can help my clients to improve their business. When you have the time drop by at our website (www.xxxx.yy) or give us a like on our facebook (facebook.com/xxx.yy). Have a great remaining week ….
Cheers
David (Hot Potato Salesman)

3. Teach the Crowd, be the expert
You are the expert, offer a class and teach the insider's knowledge in your industry. Again I have to stress the importance of being transparent about your intent, if you are there to teach don't sell. If you lack ideas of what to teach, ask your clients, they would be able to tell you how your services or products help them solve their problems.
Serious learners vs casual seekers
Sometimes instead of giving a free workshop, you may consider charging a fee. The first time I offer an adwords 101 class, I actually charge a token fee of $20, and surprisingly I have 25 people signing up… When doing classes don't be over ambitious about huge sign ups, 15 serious attendees is better than 50 casual seekers.
Location can be an advantage, having a class in well known places like library, university or country clubs can be a great branding technique. The subtle message is that you are serious about this event, this is technique is often used by high profile sales seminar, let's learn from the pro. Once we held a SEO workshop in a library meeting room, we have such huge turn out that we have to turn people away cause we don't even have standing room….. a good problem indeed.
3 Ways To Invite Your Class
1 - New School rocks, social channels
Facebook ads is our favorite for such events, firstly it cost less than adwords. Secondly you can specifically target certain age group, with different ad copy and banner. This is vital for us as it allows us to have a clearer and deeper understanding about our potential customers are.
2 - Old school still work, Clubs
Business associations and clubs are all great places to get an audience. However from personal experience this requires lots of patience in working through the gate keepers to get to the decision maker. It usually takes me 3-4 times of trying, calling at different timing, different days to get pass this gate keeper. But don't gave up yet, once you are able to established trust with the right person, you can do repeated events – that's mileage.
3 - Loyalty Rings the Bell, your clients
You be surprise that your clients would want to come, since they using your solution they would want to get new information or updates. In some of our classes we have about 25% of the audience who are our clients. Don't just ask them to attend but remind them to bring their friends, business contacts along. Remind them it is also a good networking place to meet potential customers.
Happy Prospecting